Route
The first three sections are slightly hilly otherwise the rest is all quite flat along paved cycle paths or secondary roads that run close to the lake. The path sometimes follows brief sections that are unpaved. Around Friedrichshafen the cycle path is alongside the main road. The trip is suitable for families.
Take the opportunity to visit the island of Mainau, wander through Constance's old town or visit the aquariums in the Sea Life Center and go to the Archaeological Museum.
Constance – Stein am Rhein / Öhningen / Gaienhofen (30 - 40 km / 18,5 - 25 mi) (upgrade)
First, you cycle along the southern Swiss shore of the Untersee and pass many villages, presenting themselves typical to this region. Finally you reach the little, pittoresque town of Stein am Rhein with its many frescoed houses. Depending on where you are staying the night, you might cross the border again for Gailingen or Gaienhofen.
Stein am Rhein / Öhningen / Gaienhofen – Überlingen (50 - 40 km / 31 - 25 mi) (Upgrade)
Today you circle the romantic peninsula Höri. The famous painter Otto Dix and the well-known author Hermann Hesse used to call this place their home. In the old imperial town on Radolfzell you take a little break before you cross the Bodanrück. A short steep incline is on your way to Überlingen, the only one all around Lake Constance
Ludwigshafen / Sipplingen / Überlingen – Wasserburg / Lindau (60 km / 37 mi) (upgrade)
From Überlingen you cycle through vineyards to Friedrichshafen. On the way you will pass the Baroque pilgrimage church of Birnau. In Meersburg, take a break to wander around the old town and its castle. In Friedrichshafen we can recommend a visit to the Zeppelin museum. You continue on through extensive orchards to today's destination of Kressbronn.
Lindau – Arbon, approx. 50 km / 31 mi (Upgrade)
On your way today, you soon reach Bregenz, the capital of the Vorarlberg region of Austria and famous for its annual festival on the largest lake-stage in the world. You finally reach Höchst. Depending on your accommodation for tonight, you might have cross the border again and then, after pedaling onwards for a few kilometres, reach Rorschach.
Arbon – Constance (35 km / 22 mi) (Upgrade)
The last day of your tour takes you through Romanshorn which houses Switzerland's largest harbor on Lake Constance is. Now you continue on along the banks of Lake Constance back to Constance. Let your tour come to a pleasant end with a wander through the old town or an ice cream down at the harbor.
After breakfast, you start your individual return journey home or extend your stay.
'standard' hotels
'Select' hotels
practical info

Bookable dates: Daily arrival 28.03. – 27.10.2020
Close-out dates: 03.08., 08.08.2020 (Seenachtsfest Konstanz), 30.08. – 02.09.2020 (Eurobike Friedrichshafen)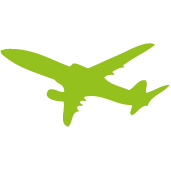 Arrival/departure in/from Constance
You can reach Constance by train
From Friedrichshafen airport (FDH), there is a ferry leaving hourly every day (en.der-katamaran.de/schedule-fares/schedule.html). The port can be reached walking from the train station of Friedrichshafen Hafen, connected with the airport by train.
From Zuerich airport (ZRH), you can take a train to Constance, changing in Weinfelden (www.oebb.at/en/).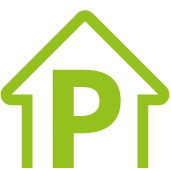 New: Fenced parking space near the Radweg-Reisen office in Constance can be booked in advance as an extra service.
In case of an booking the price will not be paid on locati on but will be part of the guests invoice.Costs 39 EUR / car, must be stated with the booking.
Free parking on public roads
Public car parks (Fischmarkt, Dammgasse, Lago, Altstadt, Benedikti nerplatz), cost approx. 10 20 EUR / day
Hotel car parks (available only in some hotels, with costs, details in the travel documents)

AVAILABLE TYPES OF RENTAL BIKES
Adult's bikes
8-gear unisex bikes, hub gears with back-pedal brakes
8-gear men's bikes, hub gears with back-pedal brakes, frame sizes 55, 60, 65 cm, from approx. 1.75 m b
27-gear unisex bikes, derailleur gears with free-wheel
27-gear men's bikes, derailleur gears with free-wheel, frame sizes 55, 60, 65 cm, from approx. 1.75 m b
Tandem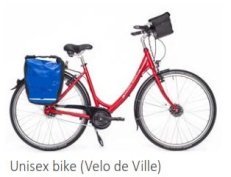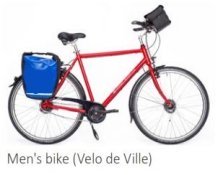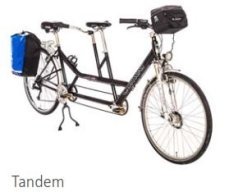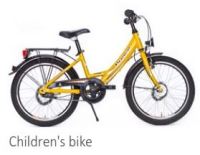 Children bikes
Children's and teenager's bikes, tyre sizes 20, 24 and 26 inch
Children's trailer with seats for 2 children
Weehoo
Child seat (free but must be booked in advance)

For children's trailers, trailgators, child seats and Weehoos a rental bike must be booked!
Fittings included: Pannier, handlebar bag, milometer, bike lock, pump, repair kit.

E-BIKES RENTAL
Electric bikes with free-wheel are also available; 8-gear e-bike, hub gears with free-wheel, from approx. 1.50 m body height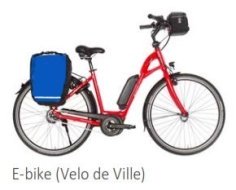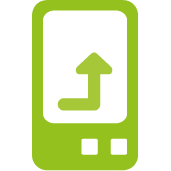 GPS tracks are available on request.
included
(*) NOTE: You can book this trip with upgraded hotels in double room. Please check with us for price difference. Discounts for children from 25% to 100% depending on age
Included
6 nights accommodation with breakfast
Luggage transport from hotel to hotel, no limit on the number of pieces, max. 20 kg / piece
Entrance to Rosgarten museum Constance, 1 coffee included
Cycle route description with maps (1 x per room)
7 day Service Hotline
Excluded
Bike rental
Travel insurance
City or visitor's tax (if payable) is not included
Travel to/from Constance
Trains, busses or boats wherever necessary
Lunches & Dinners not specifically mentioned
Drinks and snacks
Personal equipment
Extras
Optional bike rental (hybrid, e-bike, tamdem, children trailers, etc...)
Additional extranights in Constance or other places along the tour
Single Room Supplement(s)
Solo Traveller Supplement
Transfer from airport to Constance
Transfer from Constance to airport
reviews
There are no reviews for this trip yet.