The Picos de Europa are a small but stunning mountain range comprised of three massifs: the eastern massif (Andara), central massif (Urrieles) and western massif (Cornión). "The Picos" -as they are commonly called- stand out due to their rugged relief of high peaks, steep slopes, plunging ravines and spectacular gorges. The central massif is the most abrupt of the three and its highest peaks are Torrecerredo (at 2646 metres, the highest peak in the range), Urriellu Peak or 'Naranjo de Bulnes' (2519 m) and Pico Tesorero (2570 m). The western massif is the longest from east to west, and its high summits such as Peña Santa de Castilla (2596m) alternate with meadows, hilly woodlands, beech forests, oak groves and heathlands. Here you will find the famous Covadonga Lakes, where the National Park first began in 1918. The eastern massif is shorter and lower than the other two, and its sharp crags contrast with green pastures.
Four rivers flow through the park, the "sculptors" of this divine karstic panorama: The Deva River, Sella, Cares and Río Duje.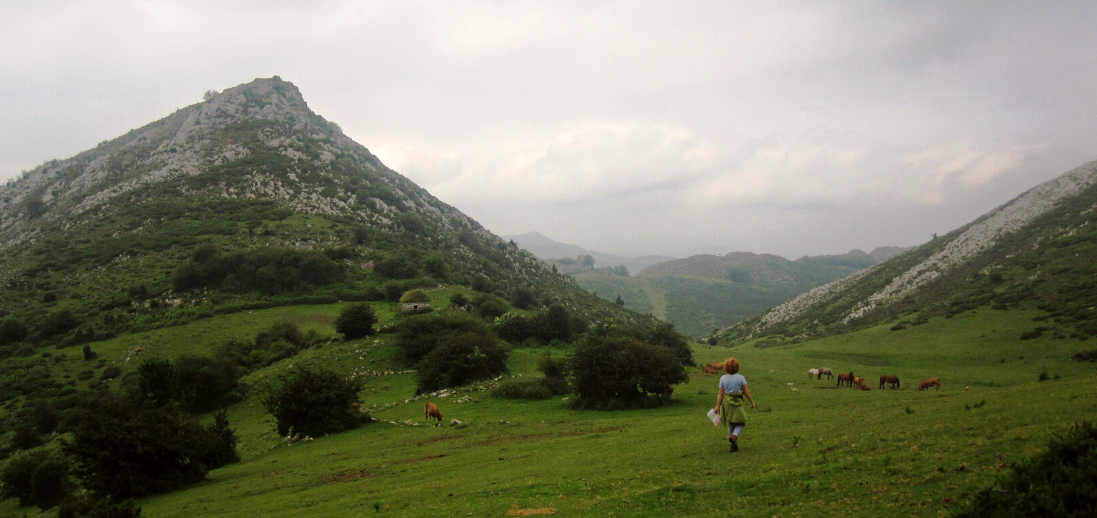 The northern side of the Picos belongs to the region of Asturias, with its temperate Atlantic climate, cool temperatures and high humidity. Winters here are relatively mild and rainy, while summers are cool and fairly sunny. The vegetation is lush and green year round, due to the region's mild, moist climate and proximity to the sea. Indeed, the highest peaks are only about 25 kilometres from the coast in a straight line!
Despite the Picos' relatively "low" overall elevation, the high peaks receive a good amount of snow in winter and there are some year-round snowfields, but below-zero temperatures are quite rare at middle and low elevations. Fog can appear up high or deep down in the gorges and, as one might expect, wind can be frequent. Though more common at the coast, the mountainous areas of Asturias get their fair share, and in the Picos the strongest winds come from the South.
Due to these unique conditions, the weather in the Picos de Europa can change quickly and dramatically, and differences may be astonishing from one valley to the next.
Gear list
If luggage transport is included in your booking, your main luggage will be transferred by vehicle, so you will only need to carry your daily provisions with you in a day pack.
Take plenty of water (at least 1,5 per person) and extra water if the weather is particularly windy or hot.
We recommend taking as little as possible to avoid lugging a heavy suitcase up the stairs at the end of the day. Please be aware that laundromats ("lavandería") are not common in rural areas, so plan to do hand-washing of small items.
Toiletries: Bring your own toiletries including soap, comb, toothpaste, toothbrush, etc.
Sewing kit: A small sewing kit may be useful
Snacks: Light, high-energy foods like nuts, dried fruit and chocolate make good energy supplies. If you have specific dietary requirements, you may want to bring along your own supplements. Some specific dietary requirements may not be catered for at your destination.
Smartphone: Full charged smartphone and powerbank in case you need help while hiking and to visualize the routes with our own navigation App ActiveNav
Trekking poles (adjustable): An essential. A pair works best, depending on what you are comfortable with. If you suffer from back or knee pain this should be considered essential. Remember to practise walking with your pole(s) on different types of terrain in the months preceding your trip.
Walking boots: The importance of good footwear cannot be stressed enough. Your boots should be sturdy and of good enough quality to handle all types of terrain. Lightweight boots, (cordura/leather boots) which have GoreTex or sympatex water-proofing are most suitable for this trip. They should provide good ankle protection and be well broken in. Waxing leather boots regularly prolongs their life.
Lightweight walking shoes/ trainers: For the evening and/or wearing around towns & villages.
Socks & underwear: Take only good quality socks with quick-dry and insulating qualities. Road test them before you go on the trip, to be sure they are comfortable with your boots. Take a suitable quantity of underwear as washing facilities are limited.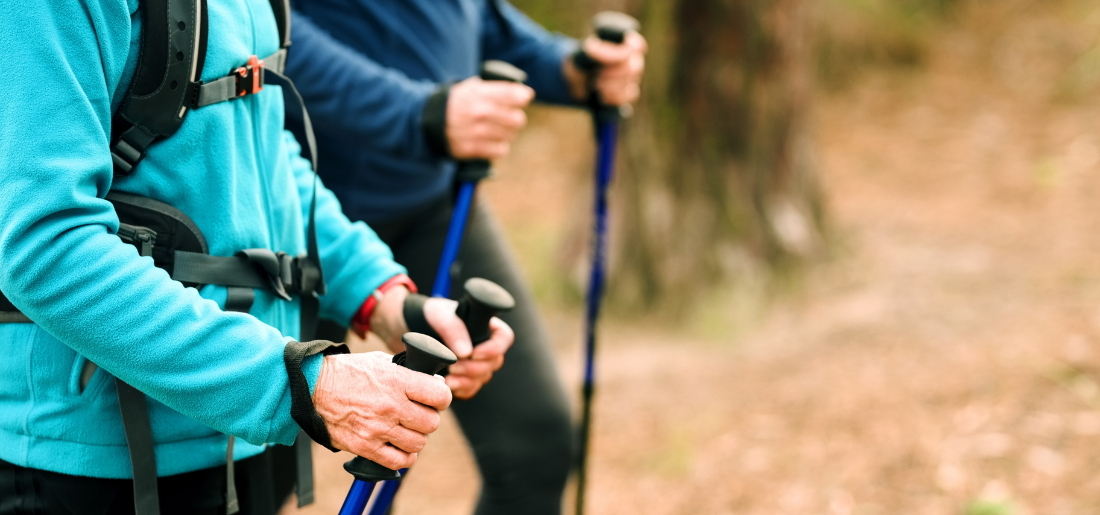 Walking tops & trousers: We recommend walking trousers and shorts and quick-dry wicking t-shirts. These can be washed easily and will dry overnight and still look good for sightseeing or having a drink in town. Wicking T-shirts are fast drying, keep moisture away from your skin and are available at outdoor stores. You should also bring one pair of loose-fitting trousers to wear in cities and for evenings out, etc. Shorts or zip-off trousers are useful in warmer weather.
Warm jacket, hat, gloves: Bring a fleece, Polartec or warm layers for the evenings especially in spring or autumn; be sure it is totally suitable for your needs. A fleece jacket which blocks the wind (Windstopper) is the most preferable. In the summer months a lightweight jacket is suitable for evenings. If you are walking in mountainous or coastal areas, even in the height of summer, the weather can change very quickly and unexpectedly and you should be prepared for fog, mist, rain, snow or hail at any time. Always take an extra layer with you, as well as a warm hat and gloves.
Waterproof jacket & trousers: If you are caught in heavy rain, with good waterproof clothing you should remain dry. Remember that most garments will lose their properties over time. Few will remain waterproof for more than five years and many deteriorate in three years or less. We recommend a rain jacket with a good hood and good collar and trousers with a side zip (easier to get on quickly over boots).
Day pack: This is essential to carry your gear needed each day. A minimum capacity of 25 L is preferable, with a good hip harness.