Mark our 25-year milestone with us.
Book before the end of June and enjoy €25 off per person per holiday.
Twenty-five years ago, Maria Knaapen [middle, above] designed our first self-guided tour in North Spain - one which is still running today. Tullia Caballero [in orange, above] began just 4 weeks later, designing tours in Italy. We've now hand-crafted over 400 self-guided holidays, using our local knowledge to seek the authentic, hidden corners of Europe for you, our wonderful travellers.

We couldn't have done this without the help of our brilliant teams in Spain, Italy, Greece, France, the Netherlands and the UK who finesse every detail of your holiday from route maps to lunch spots to 24/7 logistical support.
We're making the next few weeks a celebration for everyone involved with S-cape: our amazing local suppliers, every great taverna, pub and cafe our holiday-makers enjoy, every welcoming guesthouse, B&B and hotel that host them and the dedicated team of taxis and luggage transporters that make your holidays care-free. Special thanks to our families too who have, literally, come on this journey with us!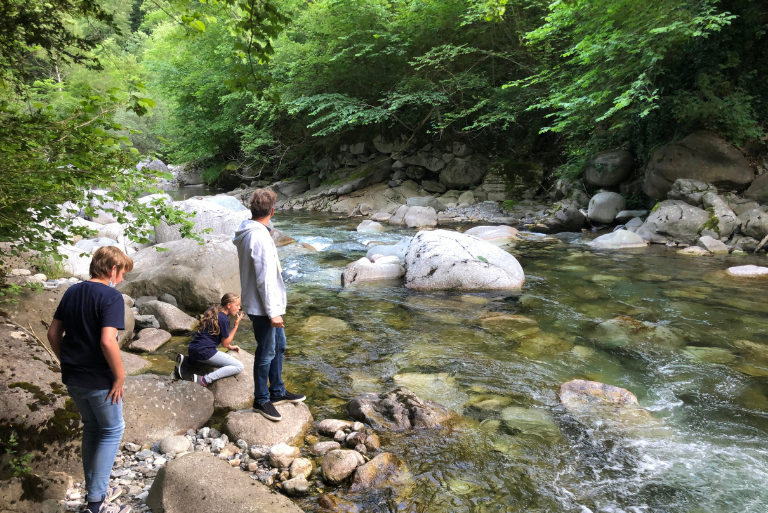 The future of S-cape is exciting with new holidays being planned for 2023 and the continued expansion of the S-Cape family. Together let's celebrate everything that makes an S-Cape trip world-class every time.
Sign up to our enews to enjoy your €25 discount voucher* and we hope to welcome you on your next adventure this year.

Find out more about our amazing S-cape Travel Family here and all about our self-guided walking and cycling holidays and how they work here. Read also about our world-class responsible travel ethos.
And if you have any questions, remember you can always email us on
info@s-capetravel.eu or send a request through www.s-capetravel.eu


* Valid for new bookings throughout 2022 and up to March 2023 booked in June. €25 applies for each person on each booking. Please enter the code when booking on the website