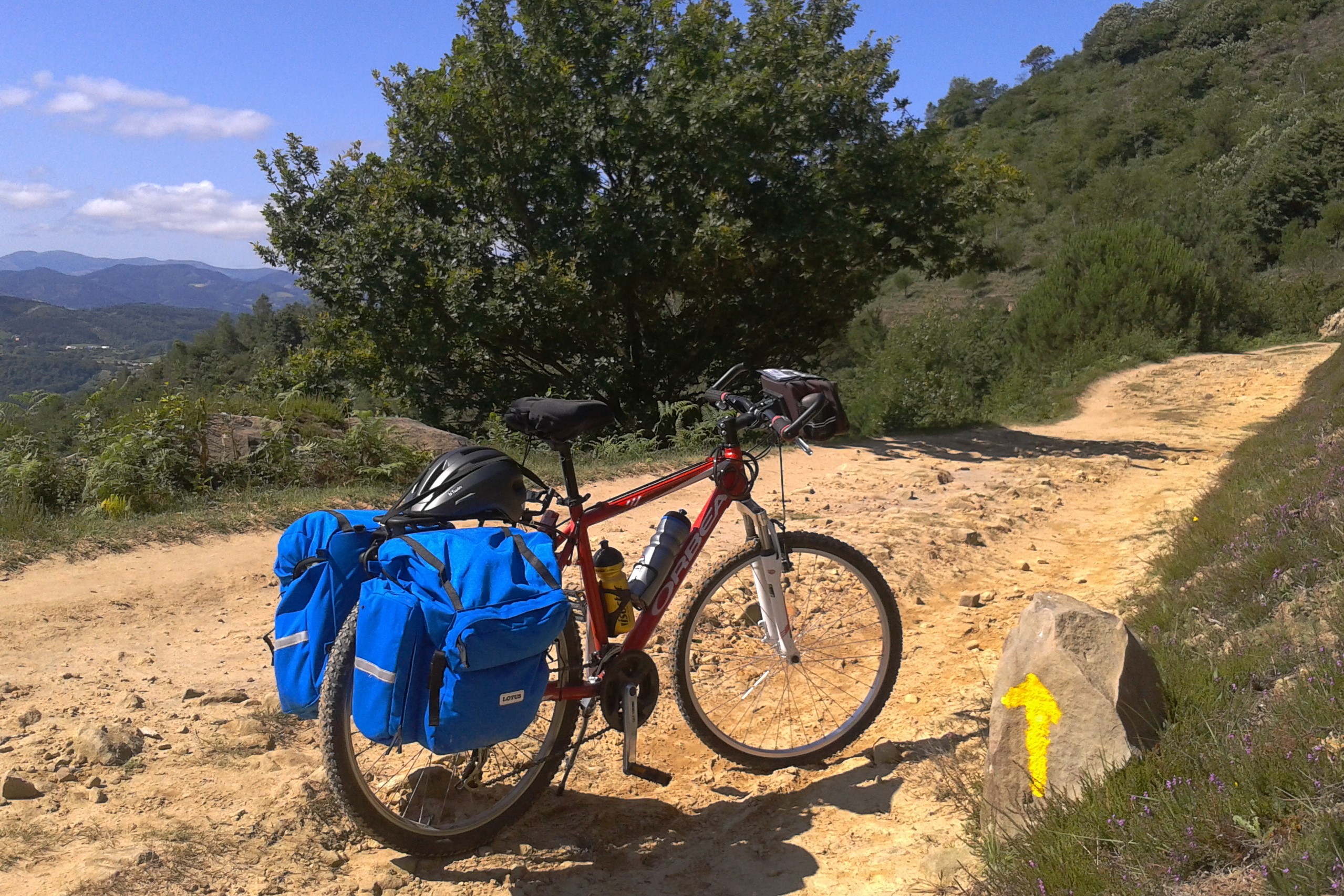 We're celebrating our 25 year milestone and now's our chance to say thank you to everyone who has contributed along the way – and that includes you, our wonderful customers, who have returned time and time again.
We always love to hear from you, read every scrap of feedback and act on it and genuinely want you to travel like locals through areas of Europe we cherish as locals ourselves.
But rather than us banging on again about what we like about our holidays, we decided ask one of our travellers.
Gill Hay from Durham (in the northeast of England) and her partner, Martin have enjoyed four S-cape holidays so far. She kindly gave up her time to answer that very question:
What is it that makes S-cape trips so special?
Gill says:
"We had done guided tours long-haul but felt like we could be more independent in Europe.
When we hit 50, we did the Camino Frances on bikes which was the challenge we decided to do to mark that year. I'd walked 2/3 of the way before but Martin wanted to cycle the whole route. The trip was good and we loved going at our own pace and in our own companies. However, some of the accommodations wasn't perhaps the best quality, so we googled other companies for our next trip and found S-cape Travel."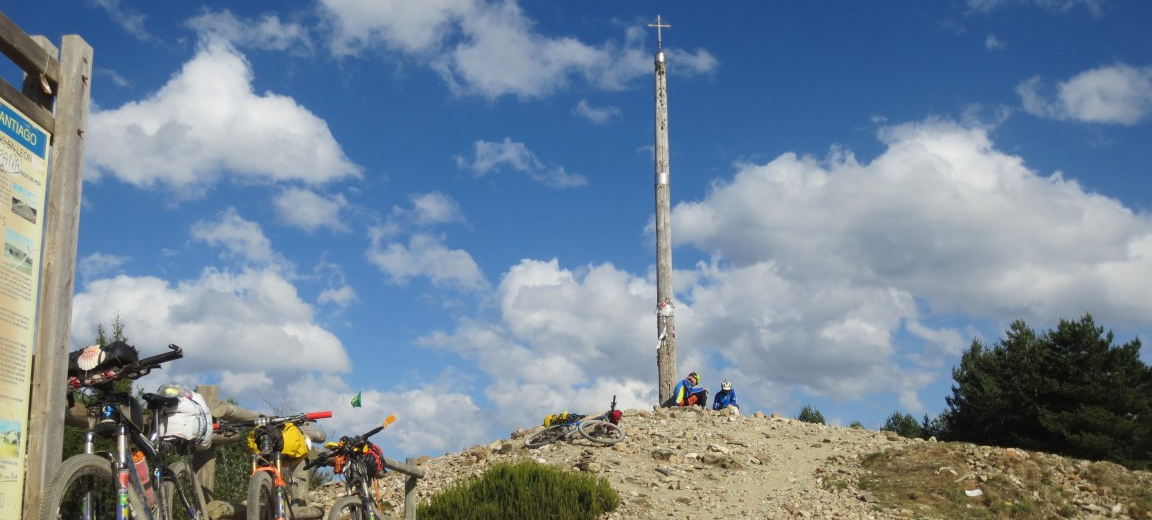 What was your first trip with S-Cape Travel?
"We'd found the San Gimignano and Volterra trip as we really fancied getting under the skin of Tuscany. And it was great. We saw tons of Tuscany cycling around between 2 bases plus S-Cape booked us an extra night in Pisa. Best bits? All of it!"

So what was next?
"I speak a little bit of Spanish and we both love Spain so it had to be Spain! Our first trip we chose Andalucía – the trip we picked wasn't completely point to point as you spent a couple of nights in various places, for examle the first two days we stayed in Hotel Huerta de las Palomas (4-star and with a swimming pool) in Priego de Córdoba and could choose the length of the bike ride on the first day. Then in the middle there was a free day and we added in an extra night, so we visited Granada and Córdoba.
And then sadly it was the situation of Covid and we couldn't travel abroad. However, we headed up to the Scottish isles on your cycling holiday and what a wonderful part of the country where we've holidayed many times."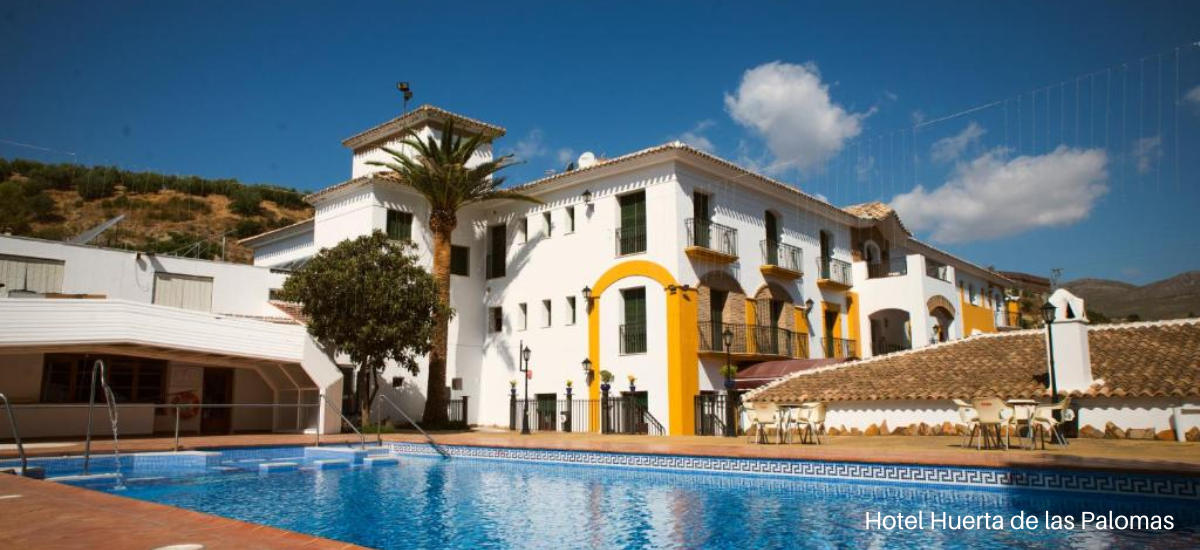 And where did you head once you could travel again?
"Back to Spain! We've just done the Camino Primitivo - it was brilliant, we really enjoyed it. Yes, it was hilly but they weren't long days. I had been a bit worried about point to point and cycling every day but the beautiful scenary and noticeable quality of the accommodation just kept me going.
The Camino Primitivo is really off the beaten track and what fabulous views. It's not as commercial as the Camino Francés – just local people and cafes and so wonderful. Just completely off the tourist track."
For people who've never done a self-guided cycling holiday, what's the routine?
"You get up, have some breakfast, leave the luggage and get on the road. You've time to just stop at a nice café as you're not slogging it – the lengths are ok - so you have time in the morning for coffee. You can then either stop for lunch if it's a longer day or even after you've finished the cycle for the day, as these are not really long days.
On the Camino Primitivo the accommodation was really varied, 4* hotels, casas rurales, pensions all with bags of character. Also dinner was included at a couple of places which were out of town, which was an added bonus.
Normally your dinner isn't included, but there are plenty of eating options in Spain, some amazing food, try the fabada in Asturias and you will have loads of free tapas as you are off the tpurist track."
What would you say to people who might be nervous cycling abroad?
"You get excellent route notes abroad if anyone's worried about navigating. We used the app on the Camino Primitivo and it was brilliant. It kept us completely on track and made sure we never got lost or even a little astray.
As mentioned, the self-guided cycling daily lengths are ok and sure, you can get a sore under-carriage, but that's just part of a cycling holiday, the bikes we have had are good quality. We've had touring bikes – like on the Primitivo and Tuscany (great bikes, mechanically sound) and in Andalucía we had hybrids."
Do you have a favourite trip?
" I can't choose one. They are all different. And brilliant!"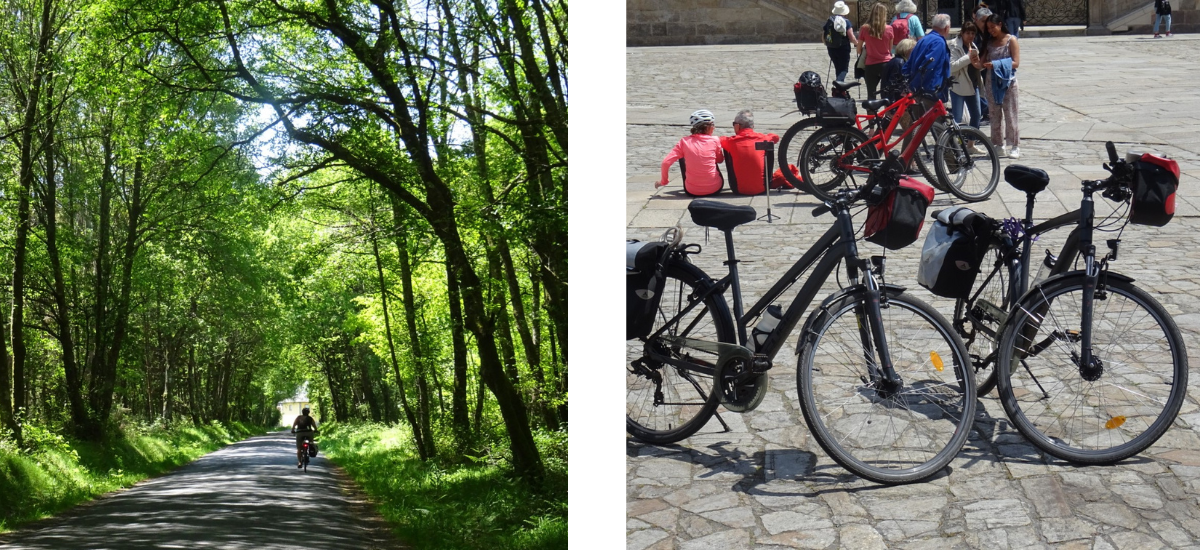 Can you tell first-timers why you keep coming back to S-cape?
"S-cape go out of their way to find places of quality and character which often have really interesting back-stories. It's noticeable guests don't get the cheapest rooms – we are not an after-thought!
With other holiday companies we've had some less-good-experiences, but you just trust S-cape to always do their best. You really feel that you get personal service.
I know you are reading our feedback because of the response. I did mention on one trip a hotel not being as nice as the others and I noticed it was changed in the itinerary. I do give feedback on route notes because I know you'll read it-you always get a thank you for bothering.
S-cape can be very flexible and we've often asked them to book extra nights and the hotels have always been decent.
So basically it's just brilliant service and great accommodation. On the Andalucian trip the two Zerca hotels were lovely with great customer service. We came back to Priego de Cordoba a day early to collect the car and drop bikes off and they provided towels to have a shower at the pool. Zuheros hotel, we forgot our toilet bag and they made an extra journey to drop this off after the rest of the luggage, fabulous service.
S-cape are our go-to operator for bike trips, tremendously good value, great servuce and lovely accommodation."
We guess you're coming back on holiday soon, then! Where next?
"With S-cape we're looking at the Asturian Coast [S-cape says – we can't recommend that enough as it's where our office is based. An amazing part of Spain of course!]
My brother's thinking of taking his boys to Portugal. It's probably cheaper than a package trip or comparable and it will keep the boys active and he doesn't have to worry as everything will be soted for him -bikes, accommodations, luggage transfer and routes."
Thanks so much Gill for your time. And we look forward to seeing you in Asturia soon!
Gill Hays travelled on the following S-Cape holidays:
1. Tuscany San Gimignano & Volterra short – 5 days
2. Andalucía Cycling Trip – 8 days
3. Scottish Islands on ferry and bike – 7 days
4. Camino Primitivo cycling trip - 11 days