Route
Start: Chamonix Finish: Chamonix
Start your trek off in Chamonix with a first day to wander the city's lively streets, do a bit of shopping or pamper yourself at a local spa.
Jump on a bus to Les Houches then get the Bellevue Cable Car up to 1800m. Rather than take the French normal route up to the Gouter hut at 3800m and summit at 4810m, you hike the mountain's edge to Col de Voza then saunter down into the valley. Inspect perfectly maintained local rooftops with their large flat stones, as you hike to tiny mountain hamlets with Mont Blanc watching you from a distance. Next your route parallels the rushing River Bon Nant on its way to the friendly alpine village of Les Contamines. Pick up an ancient Roman trail, one of Europe's most famous footpaths, traversing flower-filled meadows and striking woodlands to a picture-perfect mountain refuge, a typical colourful chalet with breath-taking views.
Spend the night here in small 6- to 9-person dormitories and enjoy a hearty evening meal served in the chalet's cosy dining room.
Challenge: 7 hours, 20.5 km / 12,5 mi, 990 m ascent, 1095 m descent
Trek the Plan des Dames up to Col du Bonhomme (elevation 2329m) and press on to Col de la Croix du Bonhomme (2479m). A peculiar combination of stones marks the top of the pass, where you whip out your camera to capture vast valleys stretching out for miles. A long descent dallies through open meadows down to Vallee des Chapieux, where you criss-cross bubbling brooks past sturdy mountain huts to reach the tiny idyllic hamlet of Les Chapieux.
Challenge: 7 hours, 15 km / 9,5 mi, 900 m ascent, 900 m descent
Steel yourself for the longest, most demanding day of your holiday . . . made easier by surprising scenic landscapes all the way. After two days spent walking in France, you zip over the Col de la Seigne (2516m) and hike Val Veny into Italy. All told the route includes a climb through a deep gorge and immense pastures against a bizarre lunar backdrop, while the Aiguille des Glaciers peaks loom large in the distance right on the border with Switzerland. Once on Mont Blanc's 'other side', you're treated to magnificent views of stunning snow-capped peaks.
Depending on availability you'll be booked at the 'rifugio' in Les Blanche or walk 5,5km further and get the bus to Courmayeur.
Challenge: 5/7 hours, 14 - 19 km / 8,5 - 12 mi, 1250/1500 m ascent, 1180/1380 m descent
If you stayed at Rifugio Elisabetta, first you trundle 5,5km / 3,5 mi down the hill to get the bus to Courmayeur. Today's two-part route traverses this renowned ski resort, where you can pause for an invigorating cup of coffee. Next a steep ascent leads up to a level section and you hike to Val Ferret among meadows, conifer woods and alpine streams beneath the sharp, awe-inspiring silhouette of the Grand Jorasses. For a more relaxed day, spend time strolling the streets of Courmayeur then take a bus to Val Ferret.
Challenge: 2.5/4.5 hours, 5.5 - 12 km / 3,5 - 7,5 mi , 300/900 m ascent, 800/400 m descent
Set off uphill, passing farmhouses in ruins as you begin your journey into Switzerland. Hike the first 4km / 2,5mi on a surfaced road or take the SAVDA shuttle from your hotel. A steep but rewarding climb ends at Rifugio Elena then you carry on toward the border via Col du Gran Ferret (2537m). Stop to catch your breath, only to have it taken away again! Literally, as immense imposing vistas sweep across the receding glacier and perpetual snows of Triolet and Pre de Bar. Walking down through open meadows, you find very few signs of human activity. The sole testimony to life lies in a few lone-standing mountain huts near the remote hamlet of Ferret. Ambling onward to La Fouly, the trail cuts through idyllic scenes of fragrant pine forests, crystalline creeks and quaint wooden bridges. Simply to die for!
Challenge: 6 hours, 18 km / 11 mi, 870 m ascent, 920 m descent
After a few tougher routes, you take it easy today. The river sets the tone for a long gentle walk where dense woodlands are interrupted by cliff walls and sparkling streams. Stop to rest at Les Arlaches and marvel at its traditional wooden houses built on sturdy stone bases. A lengthy winding climb is thankfully not too steep, and intriguing wooden sculptures pop up alongside the trails to capture your attention. From Orsieres the trail takes off downhill to the ideal alpine village of Champex-Lac, situated on the shores of a serene lake.
Challenge: 6 hours, 18 km / 11 mi, 700 m ascent, 715 m descent
Prepare for a spectacular hike over the Fenêtre d'Arpette (2665m) then down the Glacier du Trient to the village of Trient, situated at 1300m on the Martigny-Chamonix pass road. If weather conditions are not the best, do not dismay! The stunning alternative surges up to 2050m linking Arpette and Trient via Champex-d'en Haut and you'll thrill to breath-taking panoramas, extraordinary cool woodlands and colourful meadows.
Challenge: 7 hours, 15.7 km / 10 mi, 710 m ascent, 1125 m descent
Save an enduring mental photo as you linger over the last views of Mont Blanc on your final walk of the week. High above the ski resort of Le Tour you hike toward Lake Charamillon, situated at a stunning 2271m, then wander through the immense Glacier du Tour back into France. An exhilarating rocky crest trail provides astounding views of the glittering icy glacier and nearby valleys. Standing on the very border between Switzerland and France, you're blinded by the shimmering white of Mont Blanc, especially bright on sunny days. Dazzled by loads of light, you make your way slowly down through pastures into Argentière.
For the hotel version, you will take the bus to Chamonix this afternoon and back tomorrow morning to walk the last route. Unfortunately there are no hotels available in that stage.
Challenge: 4 hours, 14.5 km / 9 mi, 985 m ascent, 905 m descent
Plan to make an early start on this rather long route and set off for the pretty little village of Les Frasserands, a perfect French alpine array of typical wooden houses. Pause for a few pictures along the botanical path then climb uphill into Aiguilles Rouges Natural Park. From there, start your descent to La Flegere or test your legs on the ascent to Lac Blanc, aided by a metal ladder (reject this option if you don't like heights). This afternoon's painfully panoramic route reveals the Mont Blanc Massif dead ahead with the striking summits of Aiguille Verte, the Drus, Aiguille du Midi, Mont Blanc du Tacul and Mont Blanc. In Planpraz you get the cable car down to Chamonix (last departure at 5 pm). If fatigue or waning daylight become a problem, opt to get the cable car from La Flegere.
Challenge: 8/7 hours, 19.5 - 17.5 km / 12 - 11 mi, 1620/1440 m ascent, 970/790 m descent
Your self-guided tour of Mont Blanc comes to an end this morning after breakfast. Extra nights can be booked in advance.
'standard' hotels
HUTS - DORMITORY VERSION "The real alpine experience"
Overnight in authentic alpine mountain huts surrounded by the beautiful peaks of the Mont Blanc massif.
Accoomodation in dormitory with shared bathrooms. In Chamonix-Mont Blanc you will sleep in double room with en-suite bathroom. Luggage can not be delivered to to Rifugio Bonatti, so you will need a day-pack.
During high season it is possible that you might sleep in different accommodation to the ones that are indicated below. In choosing alternative accommodation we have tried to maintain the same standards and quality. We have also tried to stay in the same towns and villages, in order to change routes as little as possible.
NOTE: You can book this trip with UPGRADED HOTELS in double room.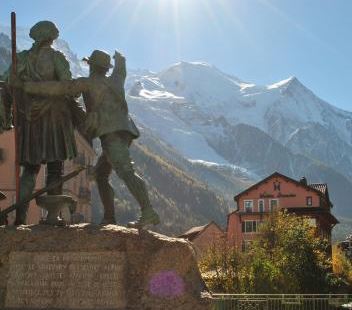 Hôtel La Valée Blanche (Chamonix)
Hotel Vallee Blanche welcomes you all year, in a warm and friendly atmosphere. This eighteenth century old mill has kept all its original charm, while also offering modern 3 star comforts. Our 26 rooms (some for up to 5 people) provide a cosy family setting and mountain atmosphere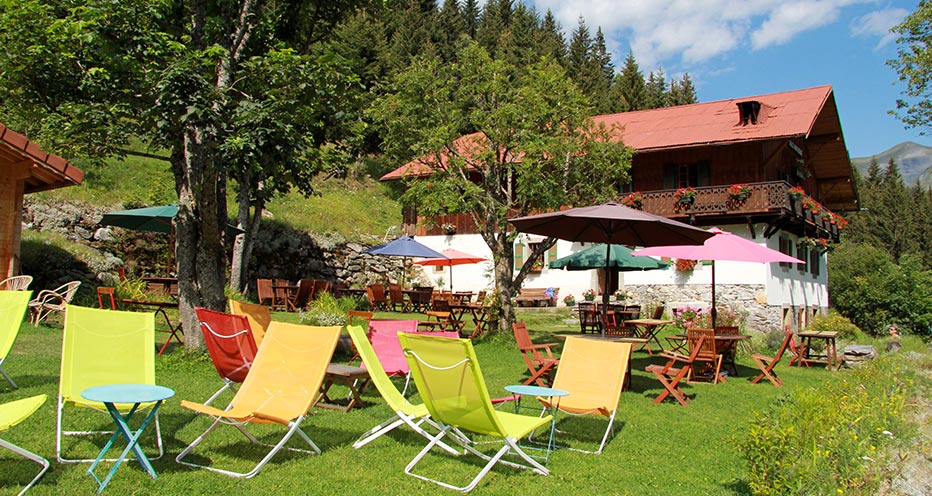 Refuge Nant Borrant (Contamines)
Situated 45 minutes from Notre Dame de la Gorge, on the Tour of Mont Blanc walking route and the GR5, you will find a warm welcome and convivial atmosphere at the Nant Borrant chalet refuge, whether you stay the night or simply have lunch.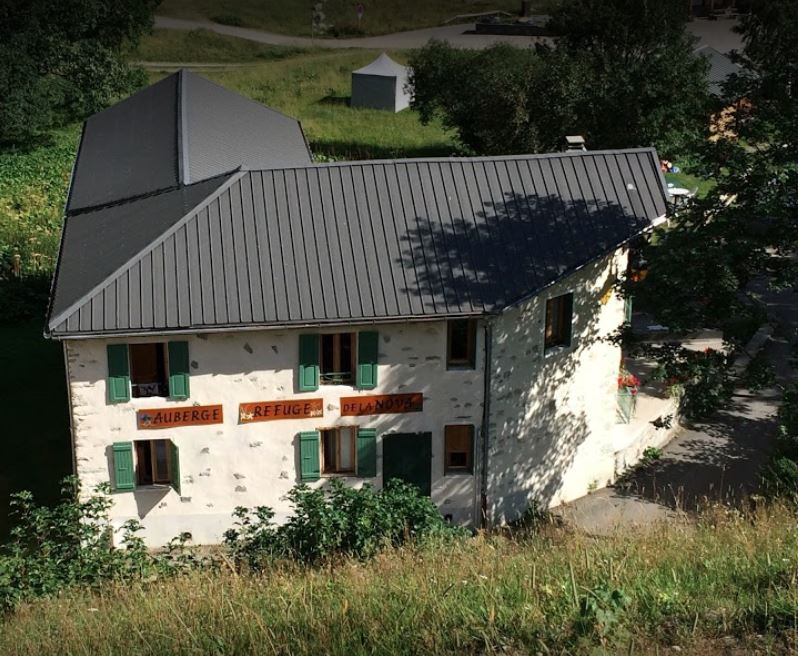 Auberge de la Nova (Les Chapieux)
This hotel was renamed Auberge de la Nova around 1970. Since then the hostel is an essential stopover on the Tour du Mont -Blanc, Tour du Beaufort, Tour du Tarentaise and many other excursions. Now managed by Muriel and Erick, this small hostel nestled in the mountains is a major rendezvous point for hikers, cyclists and nature lovers.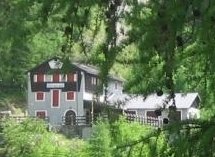 Rifugio Monte Bianco (Val Veny - Courmayeur)
The refuge, owned by the Italian Alpine Club, has 56 beds in rooms for 2-4 persons, and a 14 beds dormitory. In the nice restaurant you can taste the typical dishes and drinks of the Aosta Valley cuisine.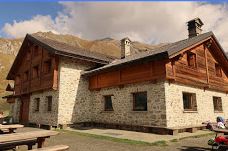 Rifugio Bonatti (Val Ferret)
Very plush refuge with stunning views back over the Mont Blanc massif. Situated in the Val Ferret valley in Italy at the mouth of the vallee de Malatra. Beds are provided with blankets and pillows but for hygiene reasons you must provide your own sheet or sleeping bag liner (they can also be rented at the refuge depending on availability).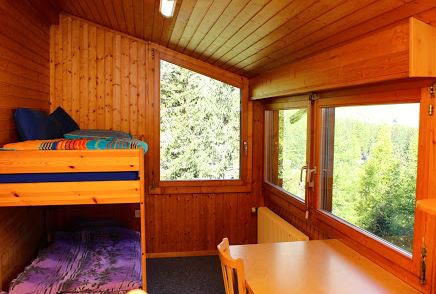 Auberge Maya Joie (La Fouly)
Maya-Joie is 200 meters from the Fouly station in Val Ferret at an altitude of 1,700 m. Set in a tranquil haven surrounded by lush greenery. This countryside location, facing Mont Dolent, provides a relaxing environment for one or more nights. Accommodation in rooms with 1 to 8 beds. Bunk beds or double beds. Showers and washrooms upstairs. Wifi Room, reading room, conference room, terrace with deckchairs.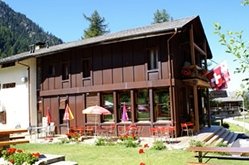 Auberge Gîte Bon Abri (Champex-Lac)
Located on the Tour du Mont Blanc, our hostel can accommodate up to 59 people. Our beds are equipped with fitted sheets, Nordic duvet and pillow cases. The sanitary facilities are spacious and modern. Our healthy and varied cuisine gives priority to regional and seasonal products. A spacious common room welcomes you for your meals and leisure activities.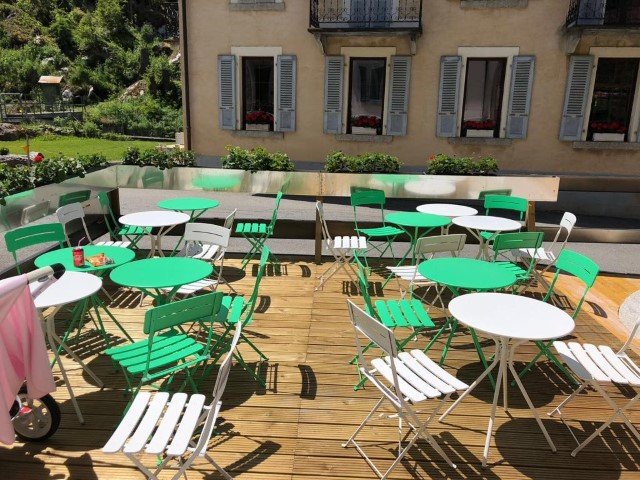 Hotel La Grande Ourse (Trient)
Formerly, la Grande Ourse was a hotel and then it became a country house of the Movement of the Suisse Romande Youth. Today the hotel has been completely renovated. The new owner is Mr. Jasiqi Azem. Would you like to spend a pleasant stay and be welcomed by a warm team?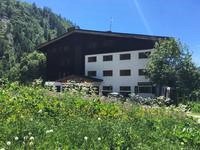 Chalet Alpin du Tour (Argentière - Chamonix)
The Alpine chalet of the Tour is a small haven of peace away from the hustle and bustle of the mountaineering capital. At the foot of the Tour glacier is the laid-back atmosphere of the highest village in the valley, just minutes from Chamonix. It is an exceptional base for climbing or hiking on Europe's most famous mountains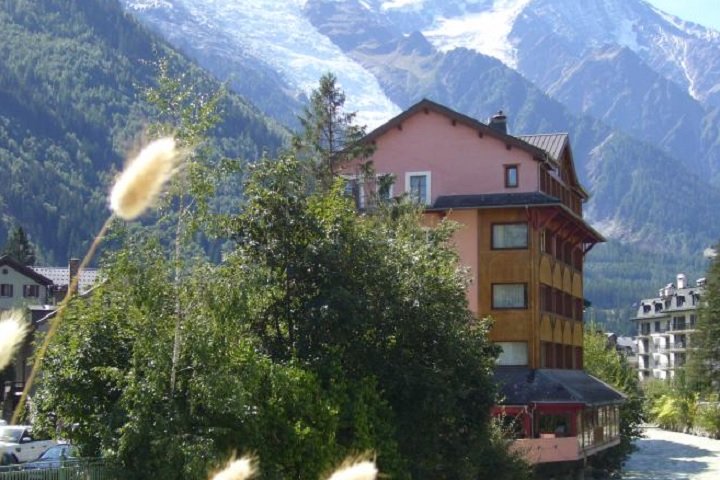 Hôtel la Vallée Blanche (Chamonix-Mont Blanc)
This eighteenth century old mill has kept all its original charm, while also offering modern 3 star comforts. Our rooms provide a cosy family setting and mountain atmosphere. Its pink facade, riverside, standing at the front of the Mont-Blanc is in fact one of the most photographed views in the world. You'll recognize it often in tourist guides from Chamonix.
'Select' hotels
HOTEL - DOUBLE ROOM VERSION
TMB in hotels, and so in double rooms (when available), a more comfortable version of this trail. Some of the accommodation have private bathroom but in some of them has to be shared with other hikers.
practical info
This is a difficult trip to book. Avaliability answer can take more than 48 hours

You can start any day of the week from wednesday till sunday, subject to availability, between the 15th of June and the 30th of September.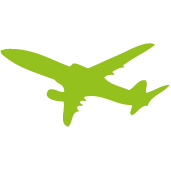 If you travel by plane, the main airport you could flight in to reach the start of the Mont Blanc walking tour is Genève, in Switzerland.

Arrival in Chamonix
There is a regular bus service from Genève airport (GVO) to Les Contamines (www.sat-montblanc.com), trip can last from 1 hour 45 minutes to 2 hours 30 minutes; also possible is to prebook a private transfer (www.alpybus.com).
If you travel per train: There are regional train and TGV high-speed mainline train connections from St Gervais-le Fayet railway station, just 20km away. From there take the connection to Gare Chamonix – Mont Blanc.
The Mont Blanc Express: This SNCF railway line serves all villages from St Gervais-le Fayet to Martigny (Switzerland) via Servoz, Les Houches, Chamonix, Argentière and Vallorcine.
Information SNCF: www.sncf.com/en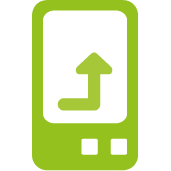 GPS tracks are available on request.
included
Included
8 nights accommodations on a half board basis (*)
2 nights accommodations on B&B basis
Digital detailed route notes and maps in English
Access to the trip in GUIBO, the digital guidebook and navigation App
24-hour telephone assistance
(*) For 'hotel version' of this tour 6 nights accommodation on half-board and 4 days on B&B bases
Not included
Lunches
Tourist taxes
Travel insurence
Personal expenses such as drinks, tips, etc
Luggage transfer
Everything not mencioned as included
Extra
Single room supplement
Optional luggage transfer from one accommodation to the next (**)
Shipment of printed documents to the first accommodation
(**) 1 piece of luggage per person (max 15kg).
reviews
There are no reviews for this trip yet.