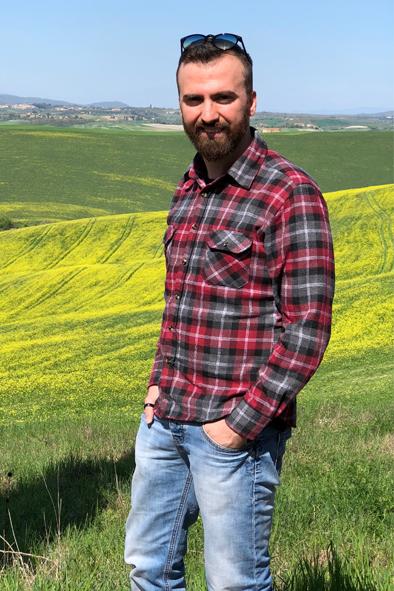 Vincenzo Bua
Social Media Trading Manager , S-Cape Travel Italy

My name is Vincenzo, my homeland is Calabria, but destiny and curiosity led me around Italy and Europe. In the last ten years I have often travelled, I am fascinated to see how the Earth is a continuous succession of landscapes, cultures, faces.
The places that I carry in my heart bear the scent and colors of the sea, like my region or the southernmost part of Salento, that I visited in my last trip.
In spite of what has just been said this, the destination I've wanted to visit for years is England: I would love to explore a country that has always interested me for its history and culture - so close but at the same time so different from mine. The idea of getting lost comes from the beauty of living a place or a trip without the filters and convictions that we inherited from our own culture.
I always carry with me a map of the place where I'm going as I want to orient myself with it, challenging my sense of direction and desire for adventure My curiosity takes me away even when I'm not traveling: I like coming into contact with different forms of art – movies, songs, video games - and get carried away by the message and emotions they are able to transmit, especially when the answers are not on the surface and require some reflection and interaction with what you are watching, listening or playing.